GOPHER & GROUND SQUIRREL CONTROL FOR VINYARDS
The significance of ground squirrel and gopher protection cannot be overstated. Their constant digging and feeding habits can damage root systems, disrupt irrigation, and jeopardize the vines' overall health. With experience working in vinyards across Santa Barbara county, we are ready to take on management of these pests and help improve the health of your vineyard. We have developed special techniques specifically for vinyards, allowing us to maximize efficiency, saving you time and money. Help protect your vineyard by implementing our comprehensive protection measures.
---
CONTACT US
---
Per hour work for smaller properties
Great for home visits
One hour minimum
---
Recommended for properties larger than one acre
Save $150
Includes six hours of treatment
---
ABOUT US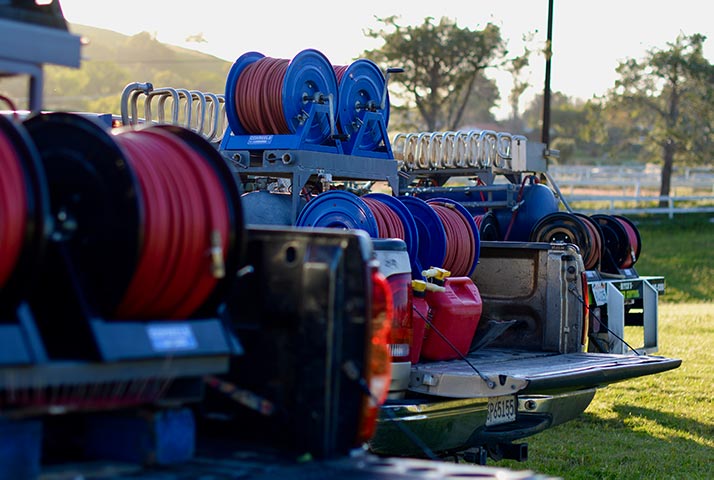 State of the art, custom-built machines
Our custom, state of the art machines are specially designed for quick and highly effective treatment of burrowing rodents. Using a specially designed probe, our operators can identify and infiltrate the hidden underground network of burrows under your property.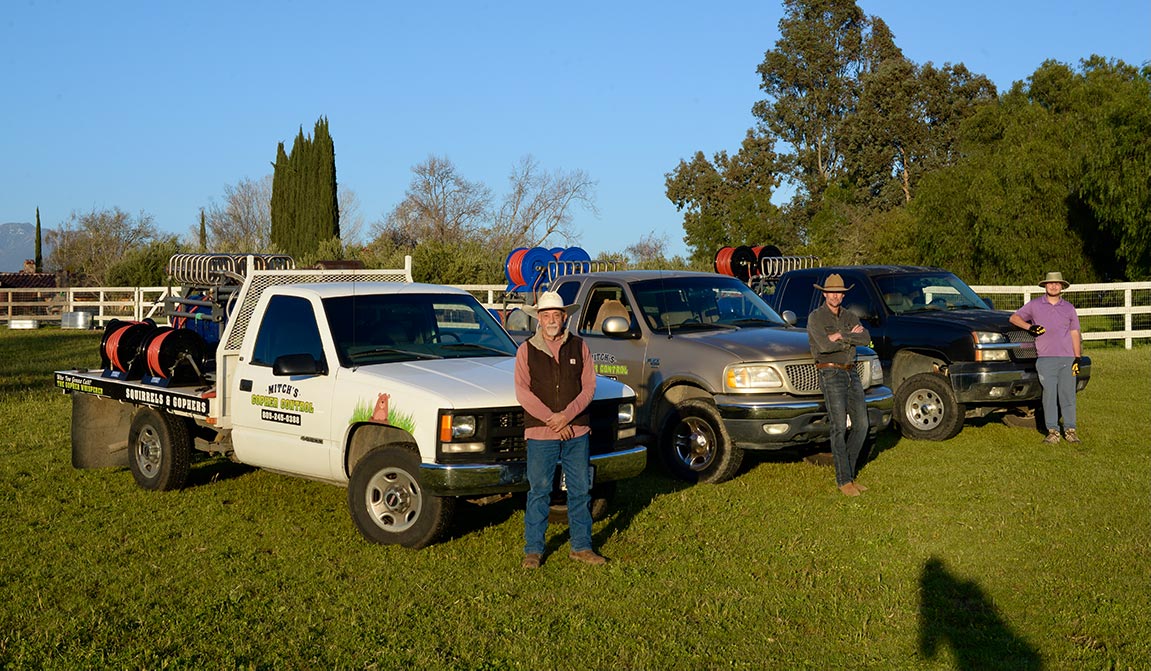 Over 50 years combined experience
From 100 acre vineyards to suburban backyards, we have a proven track record of adaptability and success. We pride ourselves in taking care of our customers as well as your rodent issues.